University of Maryland President Wallace Loh returned last week from what he termed a "very productive" trip to the Asian continent.
President Loh left for China alongside a Maryland delegation, which included Maryland Governor Martin O'Malley, the latter of whom declared the trip's one purpose to be "jobs."
He would soon be sidetracked.
Indeed, two days into the trip, Dr. Loh's staff declared that after a frantic search, they could not find him. Governor O'Malley finished brushing his hair and filed a missing person report, but by then night had fallen and Beijing police were unable to locate Dr. Loh.
Dr. Loh appeared to resurface the next day when South Korea's Yonhap News Agency rebroadcasted a portion of a Korea Central News Agency (North Korea's state run news) segment. The broadcast showed a visibly ecstatic Dr. Loh presiding over a North Korean military parade with none other than North Korean dictator Kim Jong-Il.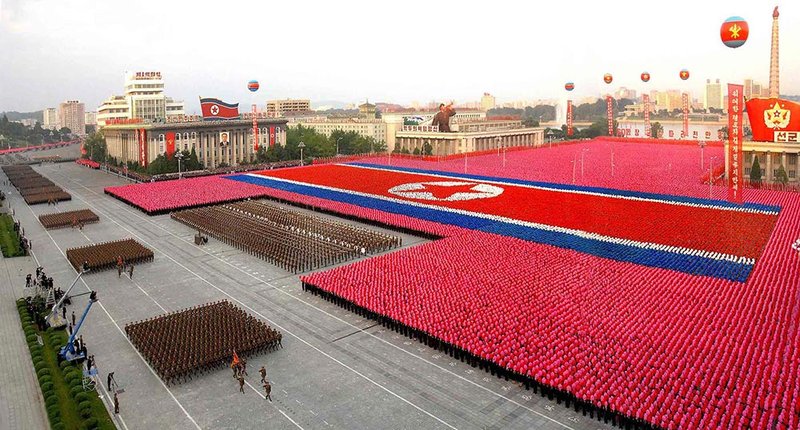 "We had a very warm conversation," Dr. Loh said of Kim upon his return to Beijing. "Honestly I don't know where this guy gets such a bad rap, he's really a sweet guy."
North Korea and Kim have recently resurfaced in the news as a result of a study sponsored by the North Korean government, which named China and North Korea as the first and second happiest countries in the world, respectively. The United States was ranked last.
"We didn't talk about that," said Loh of the study. "We traded pointers on leadership, but didn't go into specifics of current politics. It's a sensitive issue with him."
Within a week of Loh's departure, reports surfaced of Kim Jong-un, the dictator's youngest son and presumed heir, leading police task forces to squash bootleg drinking at the University of Pyongyang and surrounding areas.
Loh would not elaborate on what was discussed with Kim. Shortly before Loh's return to the United States last week, Pyongyang released another study, declaring the University of Maryland, College Park to be the happiest campus on Earth. The University of Pyongyang was ranked second, while Duke University was ranked last.
@fakewallaceloh contributed to this report.
[email protected]
Follow us on Twitter at @thirstytimes.
This article is property of The Thirsty Turtle Times