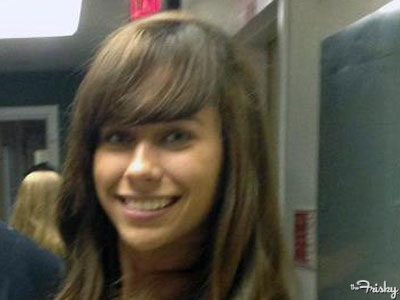 Editor's note: start here.
If you just opened this link expecting it to be a fun parody with a healthy agenda, tape that goddamn smile in place because this endorsement is going to be a rough fucking ride.
For those of you still dizzy from tornadoes, which apparently is the majority of this loser school, the SGA has been FUCKING UP in terms of FUCKING EVERYTHING.  And the only person LITERALLY capable of punting them into line is the smart, talented, electric and uncompromising Rebecca Martinson.
If you're reading this right now and saying to yourself, "But oh em gee random satirical newsite I'm reading for the second time ever, I don't really care about SGA losers LOL!" then headbutt the sidewalk until you forget everything you thought was important to you so we don't have to do it to you ourselves.
We don't give a flying fuck, nor do your friends give a flying fuck, what stupid fucking Buzzfeed article you were planning to read instead of voting.  You have 362 days out of the fucking year to read "The 6 Most Glorious Lip Syncs On 'RuPaul's Drag Race' Ever," and this week is NOT, I fucking repeat NOT ONE OF THEM!
Only the current SGA are losers. This week is about voting for a new one; replacing a lying crybaby hippie or that dude who thinks everyone deserves fucking nanny counseling with a girl who keeps it realer than breastfeeding in public and that's not fucking possible if you fucking lollygag around masturbating to pictures of every animal in the Amazon Rainforest while this bitch Zwerling fucking spews out bullshit about "rape culture."
Newsflash you stupid cocks: CHANGING RAPE CULTURE ISN'T THE SGA'S FUCKING JOB.  Oh wait, DOUBLE FUCKING NEWSFLASH: NOBODY IS GOING TO CHOOSE THEIR SGA PRESIDENT BECAUSE THEY HATE RAPE MORE, which in case you're as dumb as Zwerling and need it spelled out for you NOBODY FUCKING SUPPORTS RAPE.  This also applies to you little shits who think Noah Robinson is a suitable alternative to Zwerling OVER REBECCA MARTINSON.
Are you people fucking retarded? That's not a rhetorical question, WE LITERALLY want you to email us telling us if you're mentally slow so we can lock you outside during the next tornado.
If Sam Zwerling openly said "DOTS is functioning well. The ticket prices are totally justifiable, parking is reasonable and affordable and nothing needs to be done to reform DOTS," would you be happy? WOULD YOU?
NO YOU WOULDN'T, SO WHY THE FUCK WOULD YOU EVER VOTE FOR HER WHEN SHE WON'T FUCKING DO ANYTHING ABOUT DOTS?
First of all, you SHOULDN'T be ok with DOTS, Dining Services, or your tuition.  We don't give a FUCK if you're a Republican, Democrat, or you're sucking David Allen's dick in the alley behind Jimmy John's.  YOU CAN'T BE OK WITH WITH DOTS. SO. GO. VOTE.  And ESPECIALLY vote for Rebecca Fucking Martinson!
"But random satirical newsite I'm reading for the second time ever!" you say in a whiny little bitch voice to your computer screen as you read this endorsement, "The SGA sucks! It has no power and tuition is going to go up anyway, besides I follow real politics and voted for Obama LOL! Isn't that what matters?"
NO YOU STUPID FUCKING ANUS BRUSHES, IT FUCKING DOESN'T.  DO YOU WANNA KNOW FUCKING WHY?  IT DOESN'T MATTER BECAUSE LOCALLY YOU AND YOUR PARENTS HAVE BEEN VOTING FOR THE SAME RICH OLD WHITE DUDES WHO BULLY OUR BITCHASS PRESIDENTS.
Politics are 90% local. And we've learned not only are past presidents, including Zwerling, being fucking WEIRD in Annapolis (for example, telling rich assholes sob stories about poor people and saying stuff like, "please?" won't fucking work), but also they are actually sucking up to a governor who's raising our tuition.
Praising. Fucking. O'Malley.  ARE YOU FUCKING STUPID? The President shouldn't give a SHIT about anything O'Malley does outside public education funding, BECAUSE THAT'S NOT THE PRESIDENT'S FUCKING JOB TO WORRY ABOUT, HAVE YOU EVER FUCKING LOBBIED FOR ANYTHING BEFORE? ARE YOU FUCKING NEVILLE CHAMBERLAIN? Or are you just so fucking dense about lobbying (the president's fucking job) that you think being a good Democrat will make the students happy?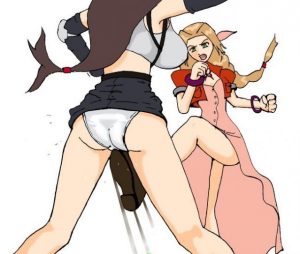 Well it's time someone told you, NO ONE FUCKING CARES, ESPECIALLY PEOPLE STILL PAYING STUDENT LOANS INSTEAD OF THEIR KID'S FUCKING DAYCARE.
Rebecca Martinson will fucking cuntpunt every politician in Annapolis, including O'Malley, and she doesn't give a SHIT what Wallace Loh does, SHE'LL FUCKING CUNTPUNT HIM TOO.
"Ohhh random satirical newsite I'm reading for the second time ever, I'm now crying because your endorsement has made me oh so sad." Well good.  If this editorial applies to you in any way, meaning if you are a little self-important asswipe that can't take five minutes to vote or fucking moron who defends voting for the only fucking name they recognize, this message is for you:
GO VOTE FOR REBECCA MARTINSON.
We're not fucking kidding.  Vote for her.  Seriously, if you can't write it in, or have some weird disease and can't spend five minutes on Testudo to vote, then write her fucking name on a piece of paper and tape it to Wallace Loh's office door.  Because Zwerling is HORRIBLE, we repeat, HORRIBLE PR FOR MARYLAND.
This editorial board would rather have a slightly mean-spirited possible racist, if she is electric, knows how to bully fake people (politicians), possesses an iron fist that will insert itself into some Blue Devil faces, a girl who may have a violent tongue, but at least spits some fucking truth with it, rather than fucking awkward bitches who cow-tow to politicians large and small.
If you are one of the people who has tweeted "Oh nooo boo hoo I won't vote for SGA because they're all losers and liars LOL," then we pity you, because you'll undoubtedly fall for the first sap who appeals to the dumbest pleasure receptors in your ugly fucking skull, rather than the bold-hearted lioness this campus needs.  And with that in mind don't even bother voting if you're gonna choose a fucking frizz-headed GDI loser, instead just march down to Ratsie's and dump your fucking head in the frialator and stop being a fucking obstacle to Terrapin progress.
Seriously, on Testudo's bronze fucking sack if UMD reelects that fucking boner, we're packing up and moving to wherever the hell Rebecca transfers to, even if she doesn't plan on fucking dominating every dick, pussy and asshole that tries to come across her (pun intended).  We're not fucking kidding. Don't test her.
Vote Martinson, and go fuck yourself. #CuntPunt2013
This endorsement reflects the opinons of the Thirsty Turtle Times Editorial Board. For comments or complaints which we won't care about, please email [email protected]
Follow us on Twitter @thirstytimes, find us on Facebook