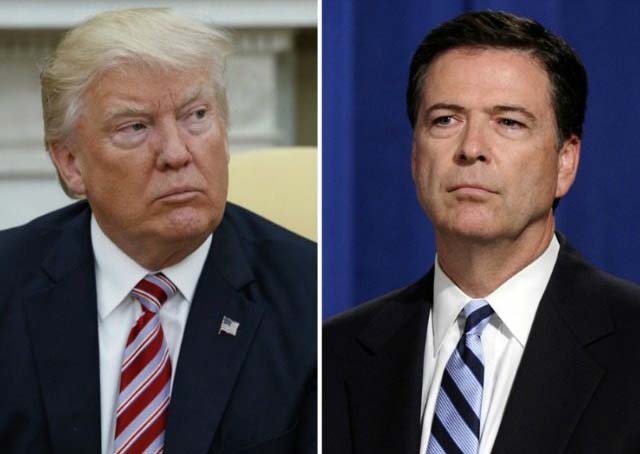 WASHINGTON – James Comey, former director of the FBI, was seen Sunday night living in his own nightmare.
The long-time public servant worked hard his entire life. He always did his homework, graduating from the University of Chicago Law School when he was twenty-four years old.
Immediately thereafter, he entered public service, working for the U.S. Attorneys' Office, prosecuting the infamous Gambino Crime Family in New York. He soon rose to become a US Attorney himself, locking up such terrifying figures as the ruthless Martha Stewart. Soon he rose to Deputy Attorney General, and eventually, head of the FBI.
On Sunday, he sat on national television, with friends and family watching, admitting he wasn't sure if the Russian government possessed a video of the US president having hookers pee on each other in Moscow.
James Comey worked hard his entire life. But on Sunday, he was reminded that good guys finish last.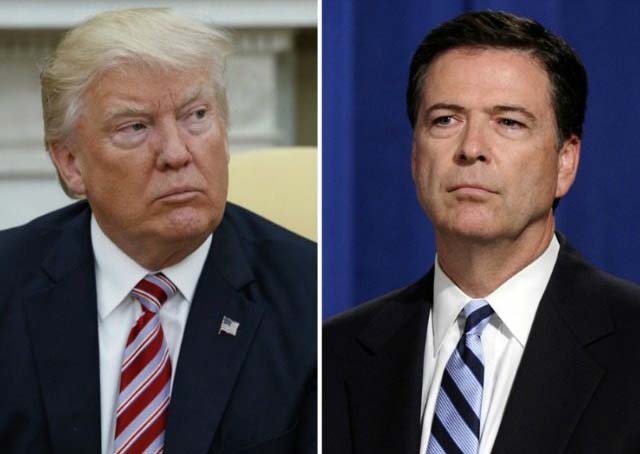 President Trump watched the interview for a little bit. Irritated with the talky-man's unkind words, he changed the channel to a news program. Featuring a host speaking fondly and defensively of him, President Trump smiled. It was the kind of smile that says, entire media conglomerates will do anything to defend me. Much like porn stars, prostitutes, and poor women will pee on each other for my own entertainment.
So I don't care what losers think.
James Comey was assailed by Democrats and Republicans on national television last night. Democrats were mad because they felt his explanation for publicizing the reopening of Hillary Clinton's email server investigation was insufficient. Republicans were mad because he say mean word [sic] to leader Trump.
Positive stories about family and upbringing aside, people remember the bad times.  And James Comey's lifetime habit of playing the good cop has created bad memories for many people.
Mr. James Comey tried to be a nice guy. He tried to work hard and do the right thing. And he showed why, if you try to please everyone, nobody will like you.
Let's go see what President Trump is up to.
Edward Murphy contributed to this column.  He can be reached at [email protected]
Follow us on Twitter and Instagram!