MOSCOW – The greatest tournament in soccer is set to begin in just one months' time, and the United States will not be attending.
The Americans announced they will be boycotting the 2018 World Cup this year, in protest against Russia's meddling in the 2016 US presidential election.
As US Coach Dave Sarachan made clear, "this has NOTHING to do with what happened in Trinidad," referring to an embarrassing loss in which US players had trainers carry them onto a rain-soaked field to keep their expensive cleats dry.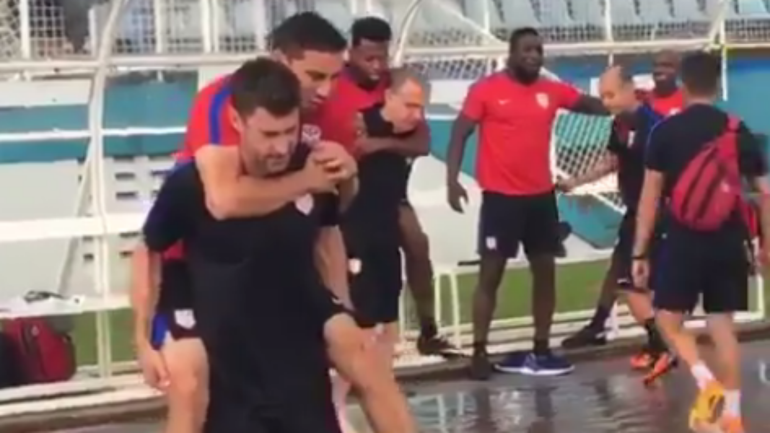 "You're not going to print that, right?" asked Mr. Sarachan, again referring to that embarrassing 2-1 loss to a tiny island nation whose backup soccer stadium was a flooded field next to a highway. "[Russian President Vladmir] Putin doesn't qualify for our presence. Also, and this is unrelated, it's totally bullshit that the host country qualifies automatically."
US President Donald Trump was reportedly furious with the boycott, ordering Mr. Sarachan and his team to "forget about your huge, embarrassing loss to a country smaller than Tallahassee," get on a plane to Russia at once and begin training.
"And DON'T order the in-room entertainment" Mr. Trump reportedly said of the Hotel National Moscow.
Annoying kid you grew up with contributed to this report. He can be reached at theflatearthtimes@gmail.com
Follow us on Twitter and Instagram!