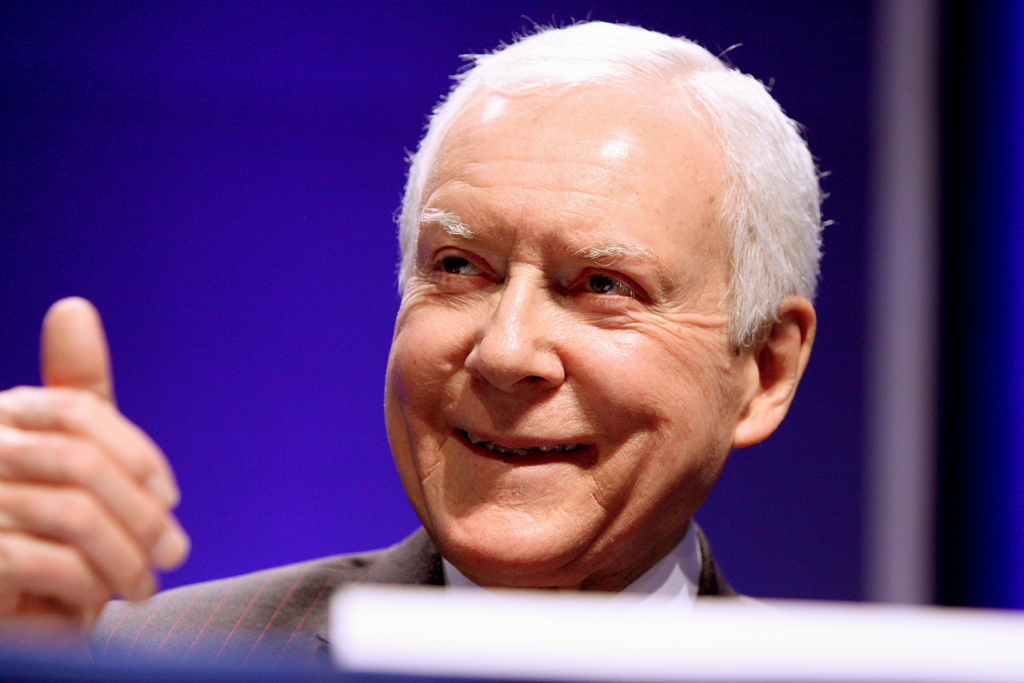 WASHINGTON – Senator Orrin Hatch (R-Utah), the second ranked Republican on the Senate Judiciary Committee, scribbled out a thank you letter to Dr. Christine Blasey Ford, the former classmate of Supreme Court nominee Brett Kavanaugh.
"She was a pretty lady," said Mr. Hatch, 84. "She made sure my corn chowder was served piping hot."
"Thank you hun," read the note. "Enclosed please find $1.75 for your fine services. And you can change my knickers any time[sic]!"
When asked if he believed Dr. Ford's testimony yesterday that Brett Kavanaugh attempted to rape her during a summer party in 1982, Senator Hatch responded, "I felt the program was a little too flashy, too many movers and shakers," and grumbled about getting to the "earlybird special."
Senator Hatch could not be reached for comment today, and his office left a statement that he was voting on nightly television programming in the Senate Judiciary committee.
Matlock contributed to this report. He can be reached at [email protected]
Follow us on Twitter and Instagram!