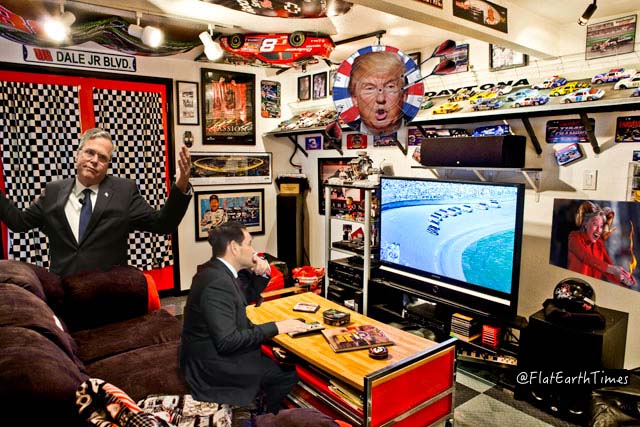 MIAMI – Former Florida governor Jeb Bush and current Florida Senator Marco Rubio enjoyed a festive Easter playdate yesterday. Organized by the men's respective mothers, the two failed 2016 presidential candidates found they had quite a lot in common.
"It's just so nice to see my Jeb enjoying some time with his new friend," said Mr. Bush's mother, Barbara Bush. "He's so good at making friends, he could really take that skill to the White House some day."
Mr. Rubio's mother was equally elated. "Poor Marco keeps getting bullied by those teenagers," she began. "And most of his 'friends' just want to take advantage of his pool, his nice apartment, and his legal power to filibuster the US Senate with a single text message."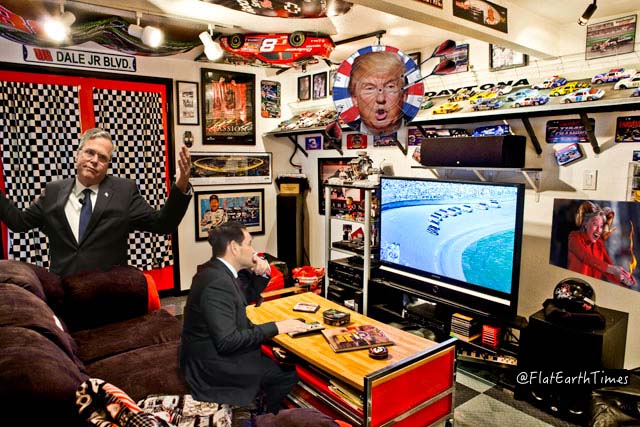 Mr. Rubio and Mr. Bush had fun playing darts. They got into some trouble afterwards, when they left the wall with numerous dart holes on it, insisting that "the free market will take care of it."
"They sure love mischief!" said Mrs. Bush, then ordering the two grown men to play in the sandbox outside.
Mrs. Rubio had to put a stop to the sandbox game as well, after Mr. Bush called in airstrikes on Mr. Rubio's sand castles.
George W. Bush contributed to this report.  He can be reached at [email protected]
Follow us on Twitter and Instagram!